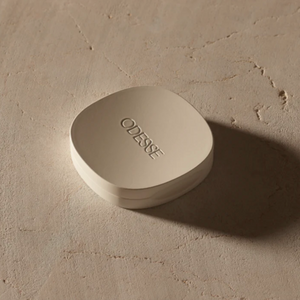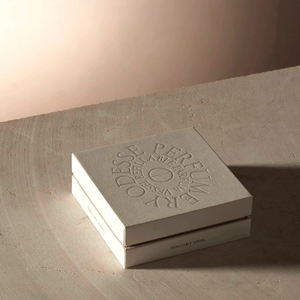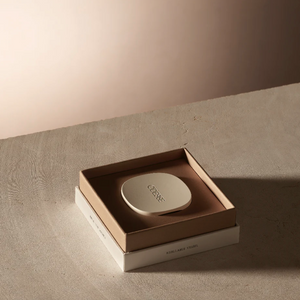 Product image 1

Product image 2

Product image 3

Product image 4

Discover solid perfume with a purpose; Designed for refill, not landfill. 
The Odesse Refillable Vessel is a custom-made zinc alloy (metal) refillable vessel. It is designed to house their range of beautiful solid perfumes. It is also 100% recyclable.
 *Please note this is a vessel only - refills are sold separately 
Product Info
What's Parfum Solide?
Parfum Solide is wax-based perfume
What are they made from? 
Bees Wax, Castor Seed Oil, Shea Butter, Jojoba Oil, Vitamin E, Parfum Oil.
Are they tested on animals?
Never.
How much do I apply? 
A little bit of Odesse goes a long way, so swipe responsibly. One swipe applied to the neck and wrists is enough to wrap you in heady notes of floral, earth, wood and spice. Two swipes is enough to get you into trouble.
How long does it last? 
As long as you keep her out of direct sunlight, Odesse perfumes will last for 12 months.
Shipping + Returns
Orders are dispatched within 1-3 working days.

We are committed to keeping our delivery costs fair, low and fully transparent.

Free Std Shipping on Orders Over $150*

In order to keep your costs down and our pricing simple, delivery is FREE for ALL NASH + BANKS customers within Australia if you spend $150 or more on full-priced items in one transaction*.

This does not include BULKY ITEMS. You'll either be charged shipping on bulky items at the checkout or we will contact you separately with a freight quote. Please see individual product pages to see if an item is considered BULKY.

*Free shipping does not apply to international orders.

Please refer to our shipping policy for more detail and international shipping rates.
For information about returns, please check our returns policy.
About The Brand
Odesse is perfume, but not as you know it. Combining Beeswax, Jojoba Oil, Castor Seed Oil and Parfum, to create a suite of six fragrances that are long-lasting, and kinder to the planet but are also 100% alcohol and water -free. Her nourishing wax-based formula means she's best applied with a swipe, rather than a spritz. Making her the perfect travel companion too!
Billions of units of packaging are produced globally every year by the cosmetic industry, but this beauty has a conscience. Odesse's clever refill system was designed to help minimise waste and offer an alternative you can feel good about. She's also 100% Australian Made & Owned.
How to Refill
Open the reusable vessel, pop out your refill pan, and place onto the vessel's magnetic centre. Then gently swipe finger in a circular motion over the balm and apply directly to pulse points; wrists, neck, and behind the ears