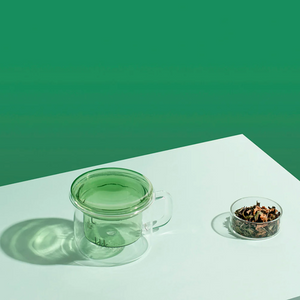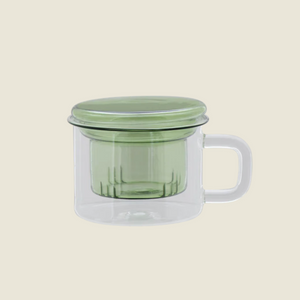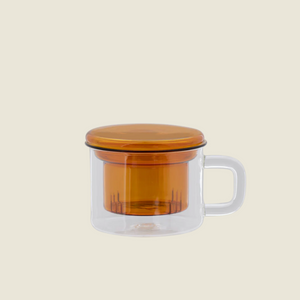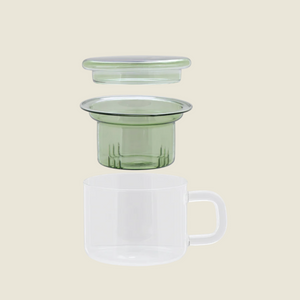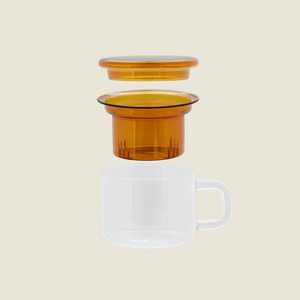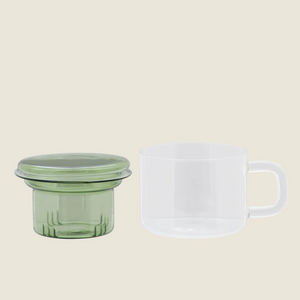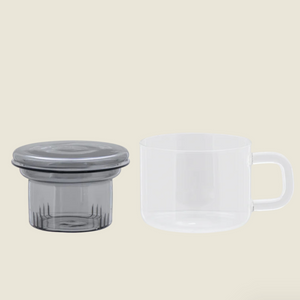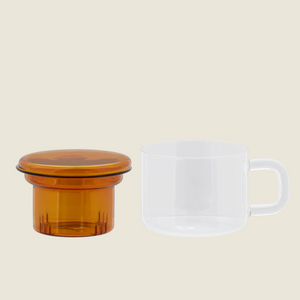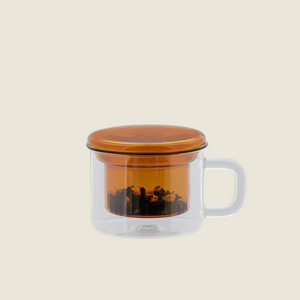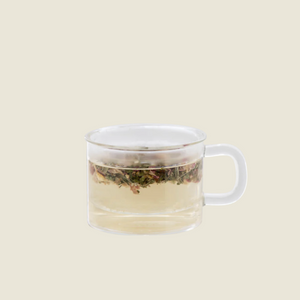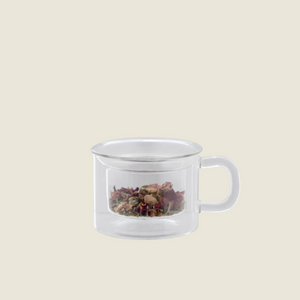 Product image 1

Product image 2

Product image 3

Product image 4

Product image 5

Product image 6

Product image 7

Product image 8

Product image 9

Product image 10

Product image 11

Product image 12

Product image 13

Product image 14

Product image 15
Discover the Art of Cha ティー.
Escape with Maho's Chá series as we journey the ancient ritual of tea drinking for today's enjoyment. Crafted and curated, behold the trinity of the tea ceremony. Introducing the Maho Chá mug, infuser and lid.
Made of borosilicate heat-resistant glass, each item in our collection is carefully designed with your use in mind. Bold, inspiring and thoughtfully considered, set your daily agenda with Maho's Art of Chá.
Available in Moss, Amber, Smoke and Clear.
Product Info
Mug:
Essentially yours, to have and to hold from this day forth.

Infuser:
A fusion of tea and magic, where Maho tea comes alive.

Lid:
To escape the inescapable, unlock sensory tea aromatics from within.

Product Specs:
Capacity 350ml
7cm height
9.5cm diameter
Microwave safe
Hand wash recommended
Heat-resistant borosilicate glass
Shipping + Returns
Orders are dispatched within 1-3 working days.

We are committed to keeping our delivery costs fair, low and fully transparent.

Free Std Shipping on Orders Over $150*

In order to keep your costs down and our pricing simple, delivery is FREE for ALL NASH + BANKS customers within Australia if you spend $150 or more on full-priced items in one transaction*.

This does not include BULKY ITEMS. You'll either be charged shipping on bulky items at the checkout or we will contact you separately with a freight quote. Please see individual product pages to see if an item is considered BULKY.

*Free shipping does not apply to international orders.

Please refer to our shipping policy for more detail and international shipping rates.
For information about returns, please check our returns policy.
About The Brand
MAHŌ's sensory sticks are so much more than your typical incense sticks. Based in Melbourne, this company utilises incense to honour the ancient art of burning rituals and create modern rituals of meditation.

Each fragrance is the culmination of six months of careful refinement, ensuring the notes and accords are perfectly balanced with a sandalwood base. Once the fragrance has been created, the incense is then crafted by an incense maker in the ancient province of Fujian, China using traditional techniques that have been passed down through the centuries.

Certified by Fairtrade, each sensory stick is made using natural sandalwood or agarwood bark that has fallen off the trees, ensuring these products are 100% vegan and cruelty-free.