Written by Theodora Chan 
In a rural town in Northern NSW, an artisan soap-maker has begun to change the world in small but impactful ways.
---
Name: Victoria Clayton || AKA: Vic, Tori, Tor || Often found:  In the paddock with the horses || Listening to: Julia Jacklin || Whilst sipping: Celery/cucumber/ginger juice || Passionately discussing: The need for people to research the rapid onset of global warming and to attend global protest days and be counted || And working on: Saving the planet, one face at a time.

---
As Victoria Clayton walks through her home in Mullumbimby in northern NSW, the smells of sandalwood, bergamot and Madagascan vanilla fill the air. From within these walls, the beginnings of Valor Organics were born, with Victoria now the Head Honcho of a global men's shaving and beard product business.
With a background in Chinese Medicine, Victoria's journey began 12 years ago when her interest in natural human health and sustainability grew into a concern about our impact on the planet. Discovering that her husband was frustrated with his existing grooming products, Victoria decided to try her hand at making Organic Shaving Soap from Australian organic olive oil.
"I'd been a designer for 20 years and the GFC hit. I was a bit burnt out and it really was the ideal time to try something new. I adored genuine handmade Castile soap so started making it."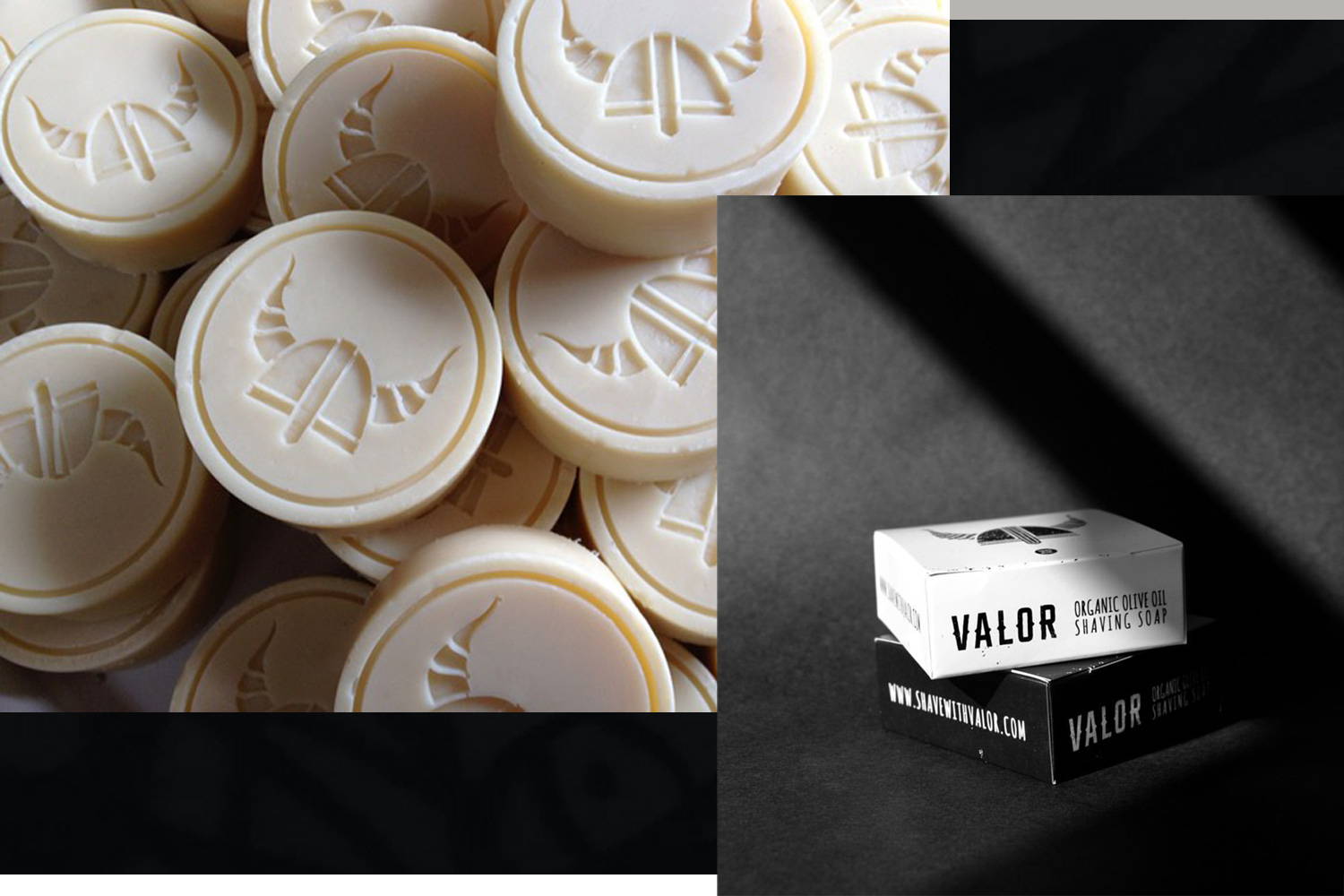 Victoria soon found that her husband wasn't the only one who appreciated her soap. Selling her products throughout local markets in the Byron Bay hinterland, this simple product soon blossomed into something greater.
"After a break, I realised that men were the ones really missing out."
"There was very little out there for men who wanted organic, synthetic, and fragrance-free products. After all, a lot of men do have sensitive skin. I knew men loved my shaving soap and my husband had recently grown a beard and had itchy skin underneath, so I also developed a non-oily beard balm.
"Guys who shave say they enjoy how their skin feels afterwards and beardy blokes love that their skin improves under the whiskers. Their beards get softer and a bit tamer and they enjoy the attention from smelling so amazing. I hear it all the time when I sell at markets!"
Her background in design meant Victoria had a keen eye for stylish products.
"As my previous life was working in design, it was important to me that the outside looked as good as the inside. Whilst being aware there was some amazing packaging out there, housing very ordinary factory-concocted products, I needed Valor to stand out AND be effective, delicious to use, and not have a negative impact on our overladen planet."
The result is a spartan yet elegant packaging, reminiscent of Nordic Vikings who lived with the spray of the ocean on their faces as they navigated the storm, and felt the glow of the forge on their brows as they crafted their axes. Nestled in the deceptively-plain box lies organic and timeless products that encourage traditional razor and brush shaving methods.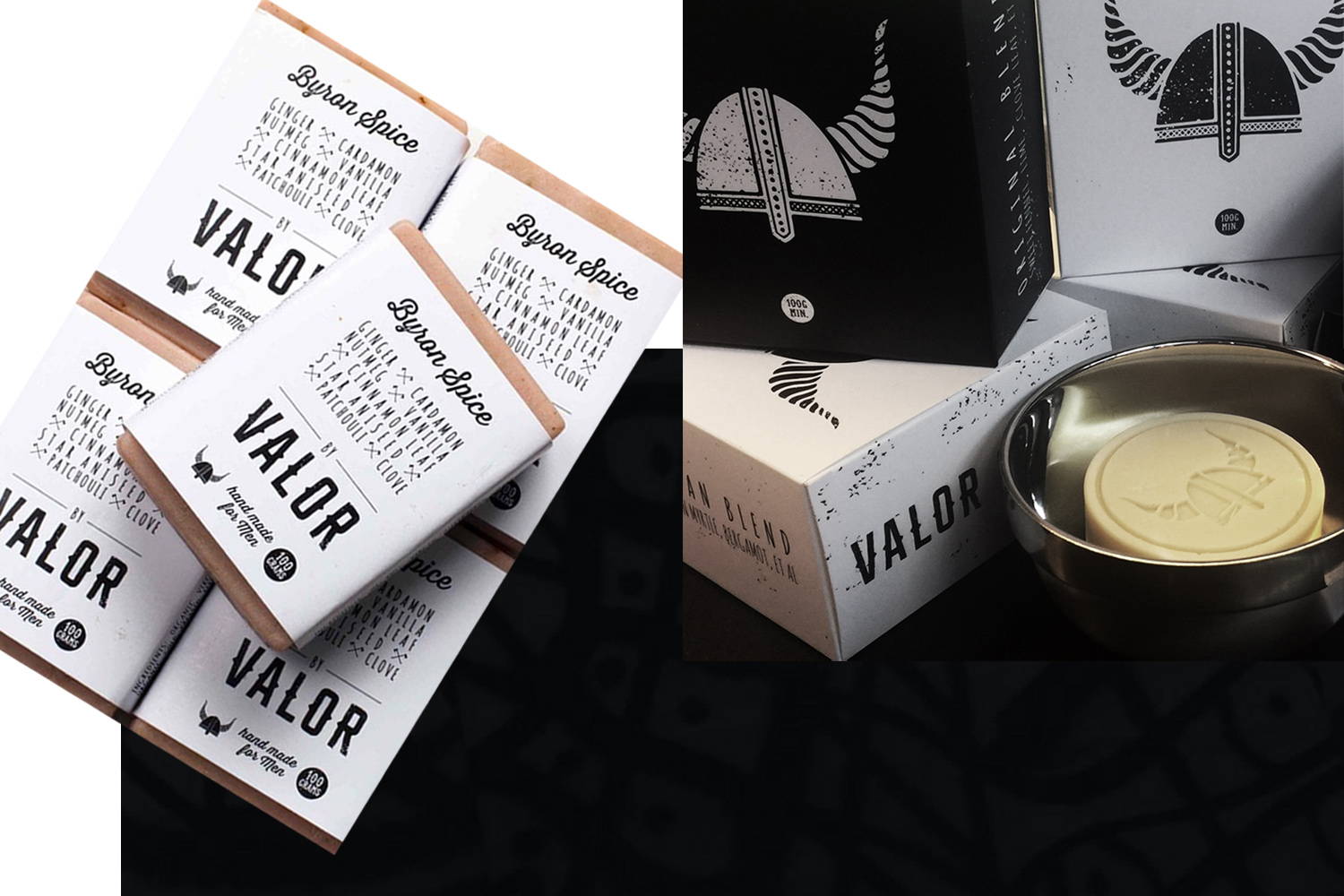 The true beauty of Valor, however, lies in its commitment to its ethos to "save the planet, one face at a time". Every aspect of the packaging has been specifically chosen to minimise its impact on the environment and reduce the amount of waste created.
"I've chosen packaging that is either recycled or can be recycled - all ingredients are gentle enough to be suitable for septic systems. Also, after years of searching, we've finally been able to change over to compostable postage bags. It was wonderful after years of searching and hating using Australia Post's plastic bags.
We have always recycled all the packaging we receive, as well as saving some from other businesses, and we actively separate and recycle in the business too!"
Valor's products also follow this ethos, containing no synthetic fragrances, parabens, sulphates or dodgy preservatives. Using NSW-grown organic olive oil, Australian hemp, avocado oil and macadamia oil (plus Fair Trade Organic products for all imported oils), the products are hand-made using traditional methods.
When speaking to Victoria about Valor, it's impossible to avoid the topic of palm oil, which has been incredibly controversial due to its effect on our forests and their inhabitants.
"There's an informative link on our website, but in a nutshell, palm oil is hard and cheap. It's great for crackers, cereals, soaps, etc but it's not necessary. There are so many alternatives that are not so harmful to the Earth.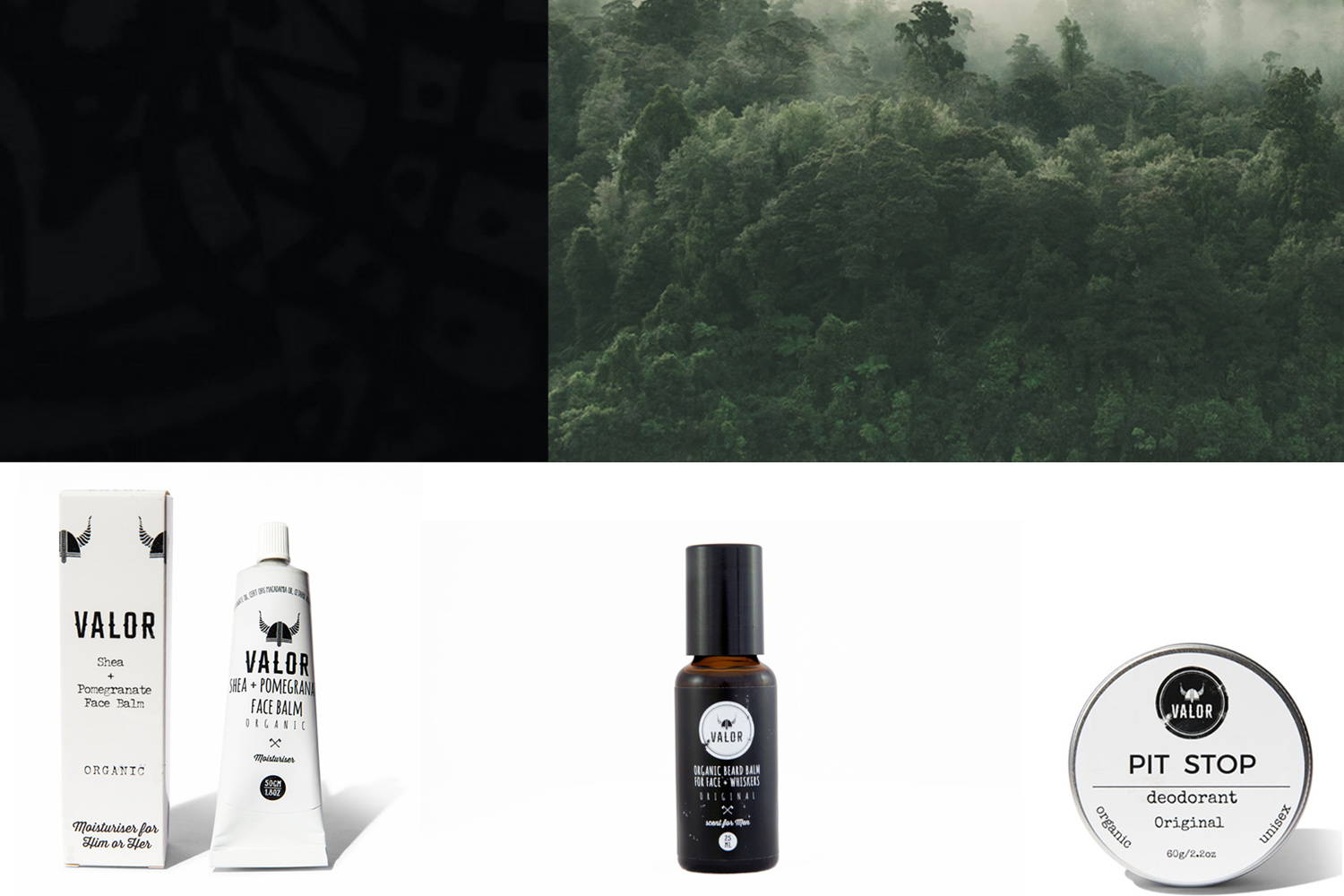 "I don't believe in 'sustainable' palm oil either. Some soap makers say that their palm oil comes from 'sustainable' plantations, but it's hard to prove the true source and what truly is sustainable by the time it reaches our shores - particularly from an industry that has grown so disproportionately in the last 30 years.
"While such a huge demand exists, clearing to grow more palm oil will continue."
"A palm oil plantation is a former rainforest.  It's a biodiverse habitat that's been exchanged for a mono-culture. Thousands of plants and animals die for it. While there's a demand for 'sustainable' palm oil, the corporations who grow it are going to try and meet that demand in whatever way they can."
Despite the fact that being a sustainable and artisan-made brand comes with its challenges (it takes more time and money to source ethical ingredients and make the products from scratch), Victoria loves what she does.
"It's been an amazing ride. I loved the creation of Valor and then launching it.
"I had a rad group of businesswomen I met with weekly and we helped each other launch (or not launch) our entrepreneurial dreams. It was an amazingly productive and wonderful couple of years. I had unexpected family problems for a year or so, which was challenging, and I admit I am not a great marketer… But despite that, my business has kept growing each year and what I put into it is rewarded back in spades."
Read more about Valor's Organic Shaving Soap
Or check out Valor's website