The trailblazers reversing the fashion industry's footprint, one accessory at a time.


According to the eternally-stylish Yves Saint Laurent, the point of "fashion was not only to make women more beautiful, but also to reassure them, give them confidence." And, for Susie Hemsted and Tessa Carroll, founders of Ahimsa Collective, fashion gives women the confidence that they are doing their bit to save the planet.
The two met just a few short years ago at a yoga studio in Melbourne, with Susie as a yoga teacher and Tessa one of her students. The two had never really spoken much, but one morning Tessa walked in, visibly upset. Susie asked her what was wrong and Tessa burst out, "It's f*cked!"
She had recently watched A Plastic Ocean , a documentary which uncovers the alarming truths about plastic pollution in our oceans. That night, Susie went home and watched the same documentary. The next morning when Tessa walked into the studio, the first comment that spilled from Susie's lips was, "It's all f*cked!".
That was when the two knew they had something special.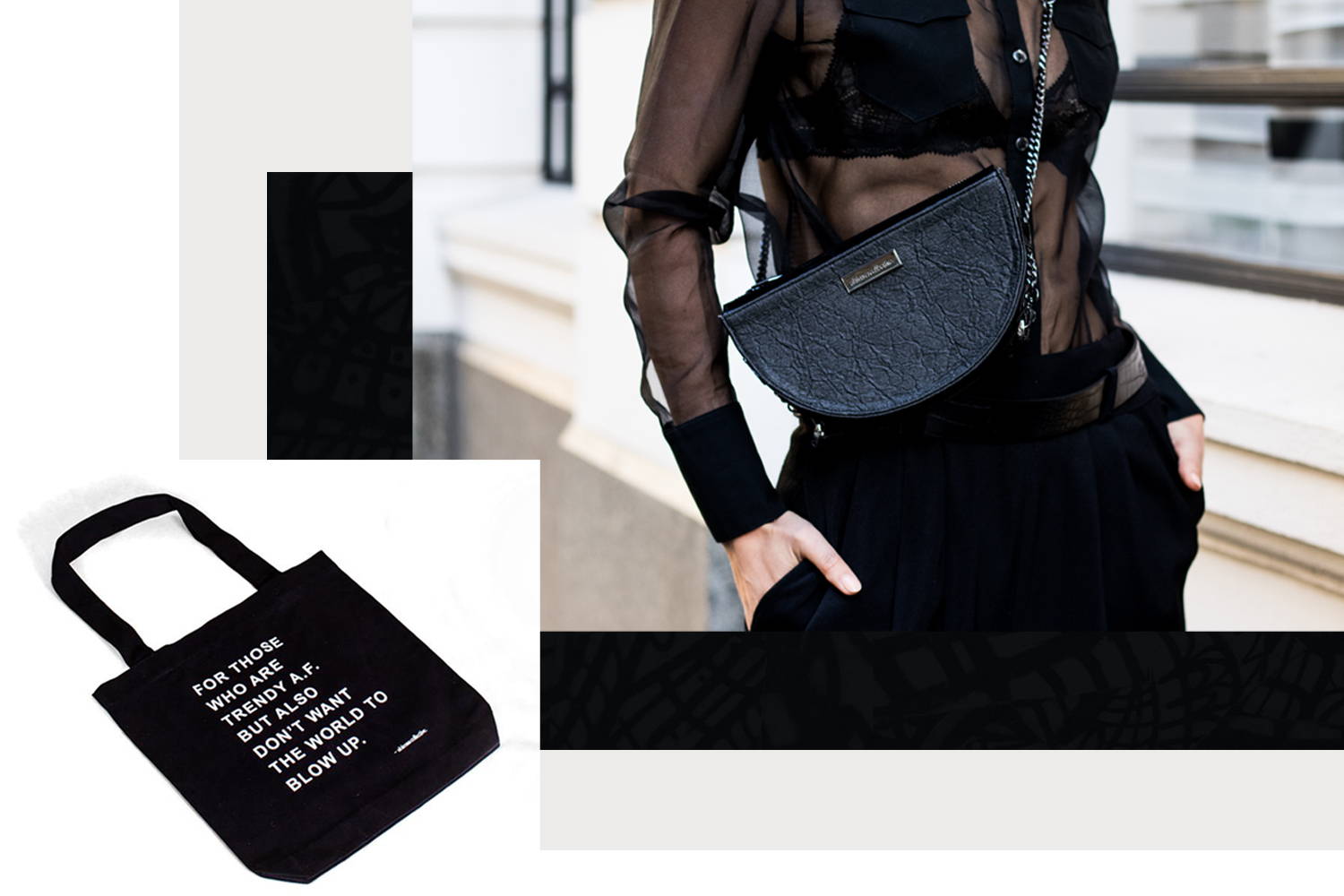 Over the next few months, the dynamic duo worked together to organise public screenings of the documentary, calling out to strangers and sponsors to spread the message far and wide. At the same time, they realised they'd been working on two halves of the same business idea.
"I'd been doing all the business and operations - contracts, production, sourcing materials. Meanwhile, Tessa had been doing all the design, creative, and concept behind marketing."
Both Tess and Susie loved fashion from a very young age. With a background in fashion and design experience spanning over a decade, Tessa brought an eye for design and the keen style of a natural trendsetter. Susie, on the other hand, had been busy learning end-to-end management, working with CEOs and COOs, gaining the background necessary to run a thriving business.
"It's always been very clear for us. We want to disrupt the existing luxury market and prove that luxury and sustainability can coexist. That's been our vision - to prove that it doesn't have to all be hemp sandals. We want to offer an alternative for the brands that we love."
Every item sold by Ahimsa Collective is carefully crafted using sustainable or recyclable materials. From Pinatex (made from pineapple fibres - watch a video about it here) to Ecoprene (made of recycled carpets and post-consumer clothing) to washable paper, every element has been chosen based on its impact on the planet.
"We don't want to be using the earth's finite resources. So, when we're thinking of materials, we always ask ourselves: What is this material? Is it recyclable? Is it plant-based? Is it made of waste products? That's the notion behind our material selection and sourcing process - to avoid using any further resources than we need to by using waste products or recyclable materials."
"Basically, if it's not biodegradable then it MUST be recyclable."
Although ethical and biodegradable materials are now more common, the landscape looked very different two and a half years ago. At the time, the two struggled to find fabrics that were both stylish and sustainable. However, with a whole lotta hard work, Susie and Tessa began to make huge strides as they cemented partnerships with some of fashion's most forward-thinking suppliers. Things only got better when they were chosen to take part in ING's Dreamstarter campaign. Designed to help launch and grow start-up social businesses looking to make a real difference in the community, the campaign provides the funding and financial knowledge for entrepreneurs like Susie and Tessa to raise their business profile and build financially-sustainable social enterprises.
"It was an amazing opportunity for us because we were able to do a pre-order campaign, with a range of styles ranging from entry-level up to a more luxurious product. We then told ING we needed $20,000 for our next production run and they told us that if we managed to crowdfund $10,000, they'd match the amount. It was a whirlwind but we actually managed to achieve the amount in just ten days. ING have only continued to support us. In fact, we're going to have our products in a pop-up shop in Bondi Junction Westfield very soon!"
"Having the backing of a huge international bank that thinks differently is amazing. The fact that they saw what we're doing and believed in it gave us the confidence that we were onto something great."
Since then, the powerful duo behind Ahimsa Collective have continued to go from strength to strength. With customers from 36 countries around the world, material manufacturers are now approaching them to try out the latest sustainable fabrics. What's more, they've just launched their latest collection which features some exciting new shapes, dazzling custom hardware.
"It's been so exciting. As a part of this new collection, we finally have custom hardware and moulds across all of our products. We've managed to pull together a range that we think is totally on-trend for the girl who does carry all her things in her bag, without it being too oversized. We love those tiny bags that girls are carrying at the moment so we've got a few of those as well. This collection is really moving us into where we want to be and where we knew we could be. It's pushed and challenged us, and it's just the start of the next chapter."
"We're so excited to show the new range. It's going to be a game-changer for us."
Of course, the ladies are remaining true to their ideals and steadily moving towards a completely 100% biodegradable bag. For Tessa, in particular, fashion's impact on the planet is always on her mind.
"Up until now, designers have never been taught how to design with the planet in mind. When I was doing my design degree, we were never told that natural fibres feel better and last longer or that cotton comes from a plant and is processed a certain way. As a designer, there was never that connection to the land.
When you develop a whole range and someone hits go on a purchase order for 60,000 pairs of jeans, you don't think for one minute what that does to the soil and land, or the amount of water you use, or workers' rights. There's no way I can undo any of the things I've done and that will always sit with me."
It's a sobering realisation, but one that drives the ideals of the Ahimsa Collective. Although they recognise that their generation may have made mistakes in the past, Tessa and Susie are committed to driving change.
"Our biggest belief is that fashion is one of the best vessels for change. Whether you're 'into' fashion or not...if you get dressed in the morning, you're contributing to the garment industry in one way or another."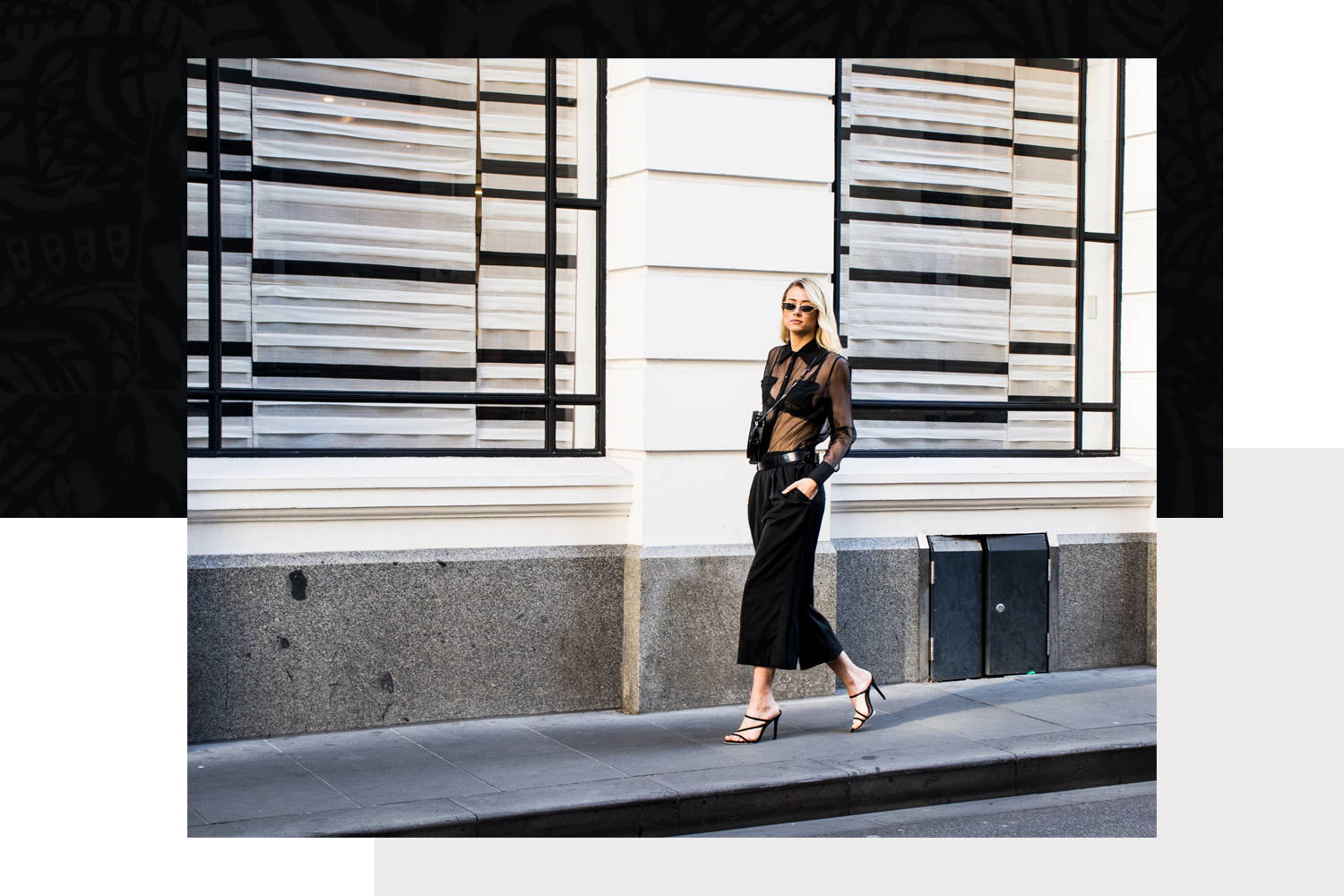 "The big fashion giants have a lot to answer for, but the entire industry is starting to unravel and huge shifts are occurring in the fashion space. In the past couple of years, people have become more and more aware. They're asking questions, which means companies have to be transparent about their processes. It's a new challenge that's facing designers and we're all starting to look at things differently, which is exciting. There's no need to take the joy out of fashion - but it's about designing a better way to look good."